At Rock N Rubble Solutions we produce the following products:
GP1: <13mm Cracked Pebble, Hills Gravel

GP2: <17mm Cracked Pebble, Hill Gravel
SP2: Road Base - Blended Recycled Concrete & Hills Gravel
SP3: Concrete Drainage Material ~ 30mm to 40mm
SP4: Hills Gravel Roadbase < 8mm (Ferricrete) with Natural Dust Suppression Added
SP5: Hills Gravel Seconds (<20mm).
Our blended road base is a recycled product with excellent compaction qualities.
The hills gravel has natural dust suppression, making it perfect for landscapers and gravel driveways.
We produce a superior product because we crush and screen the material ourselves at our Armadale facility.
Home Delivery
Gravel and Road base is home delivered via a 5 tonne of 12 tonne truck.
We can deliver in small amounts from 2m3.
Delivery costs $45 within a 10 km radius from Armadale. (Byford, Kelmscott, Gosnells, Roleystone).
We will deliver further at a rate of $55/hr. Please call for a quote.
(Please do not arrive at our yard with a trailer. We only do home delivery for retail customers).
Wholesale
We have special rates for account holders. Please call for details.
Products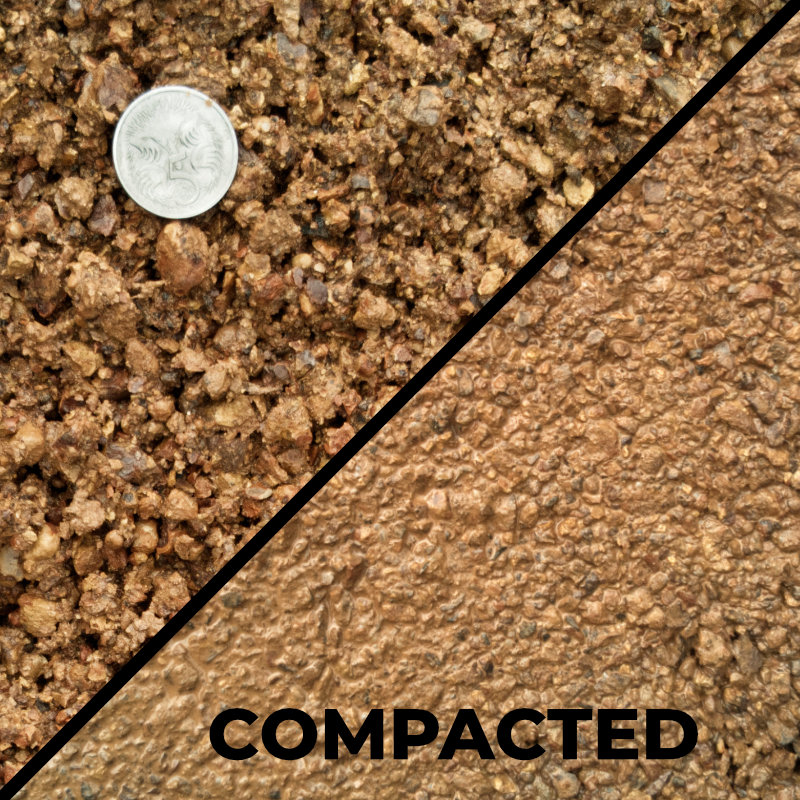 SP4: Hills Gravel Roadbase (Ferricrete) < 8mm
with Dust Suppression
$80 /m3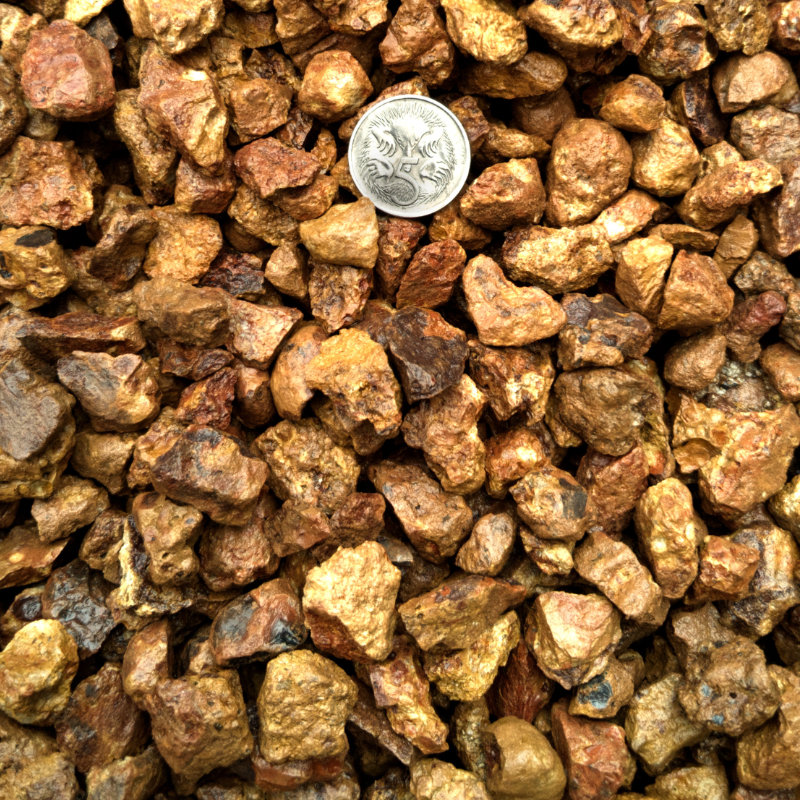 GP1: Cracked Pebble < 13mm
$100 /m3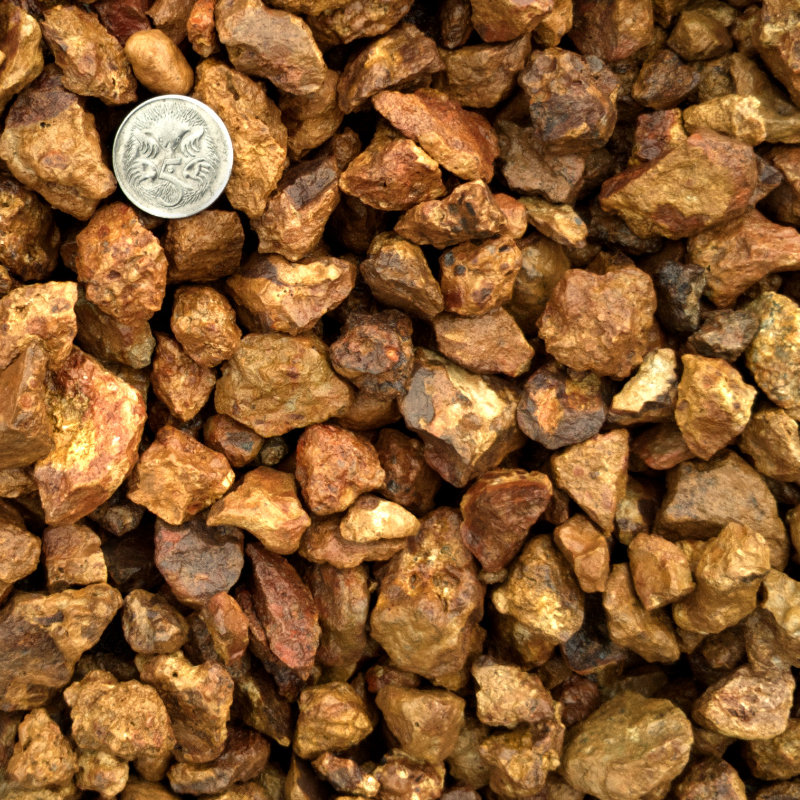 GP2: Cracked Pebble < 17mm
$100 /m3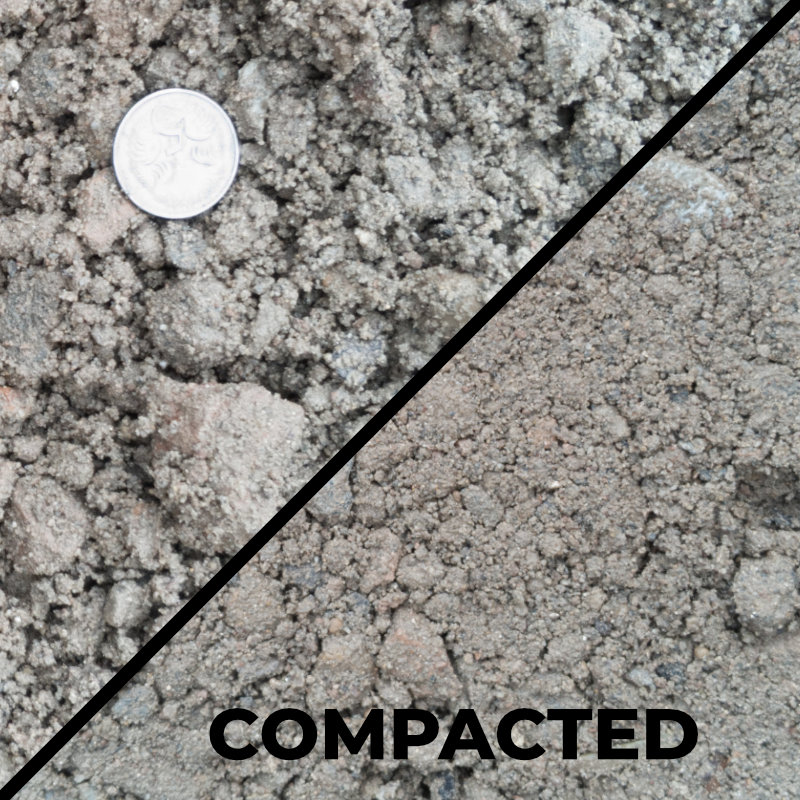 SP2: Road Base
(Recycled Concrete + Hills Gravel)
$50 /m3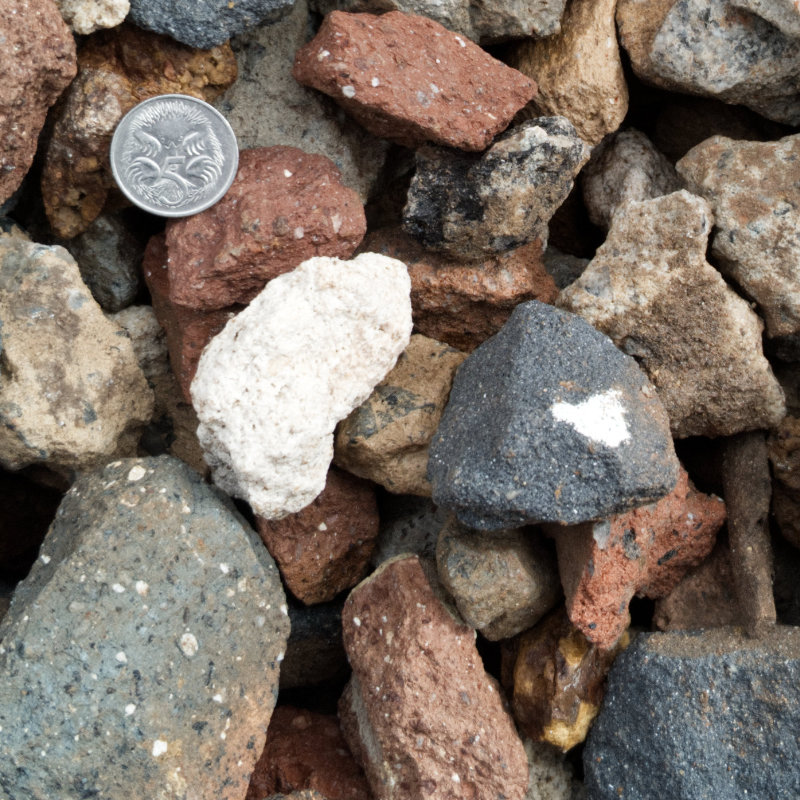 SP3: Drainage Material, 30 - 40mm
(Recycled Concrete )
$50 /m3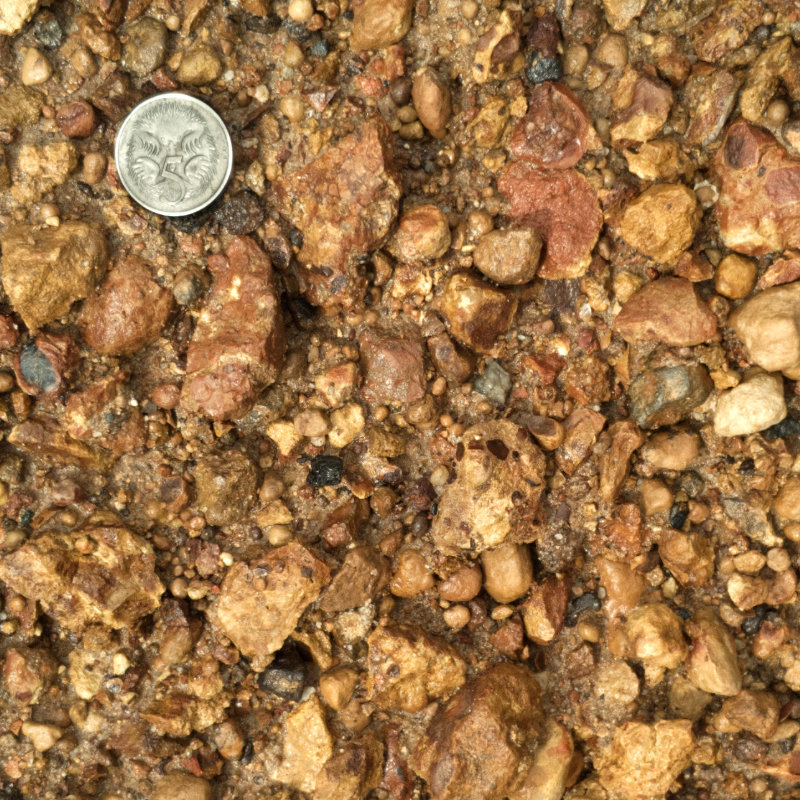 SP5: Second Grade Hills Gravel < 20mm
(Includes fines)
$60 /m3
Gardening Projects
Here are some application ideas with our Gravel product...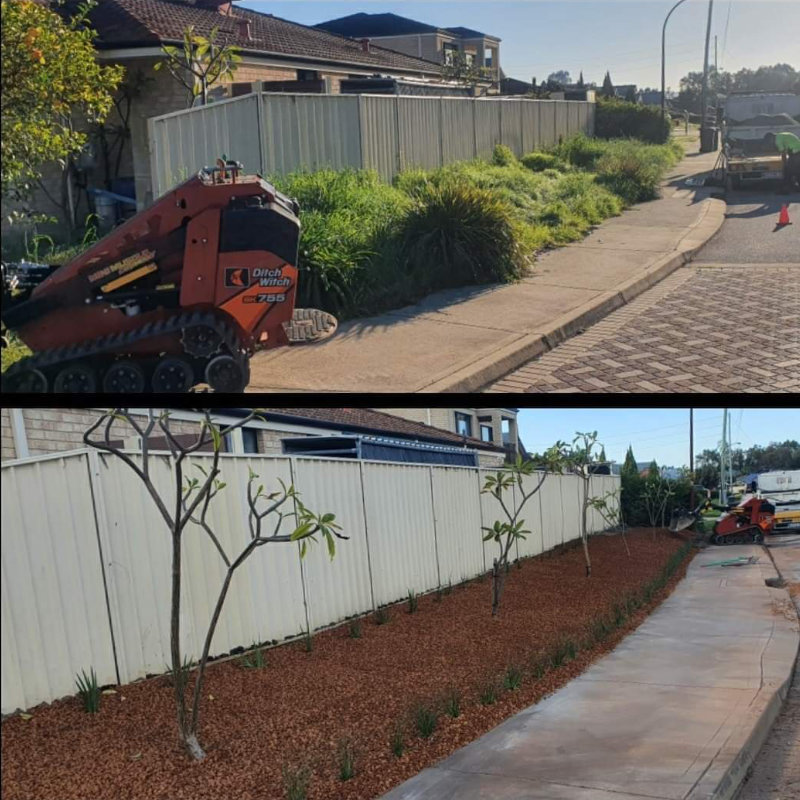 Gravel Road Verge Before and After
GP2 - Cracked Pebble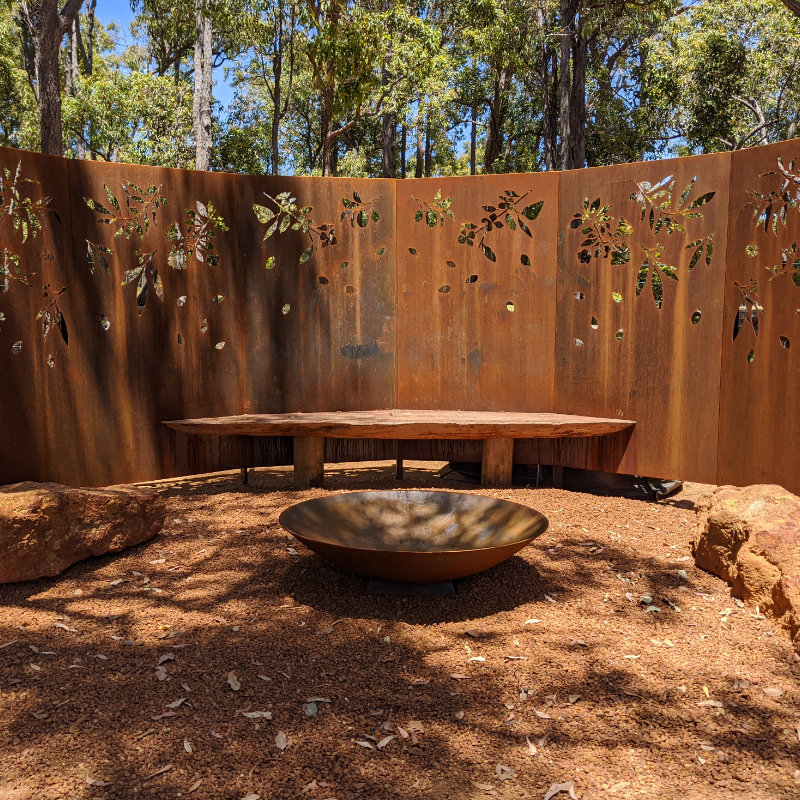 Gravel Firepit
GP2: Cracked Pebble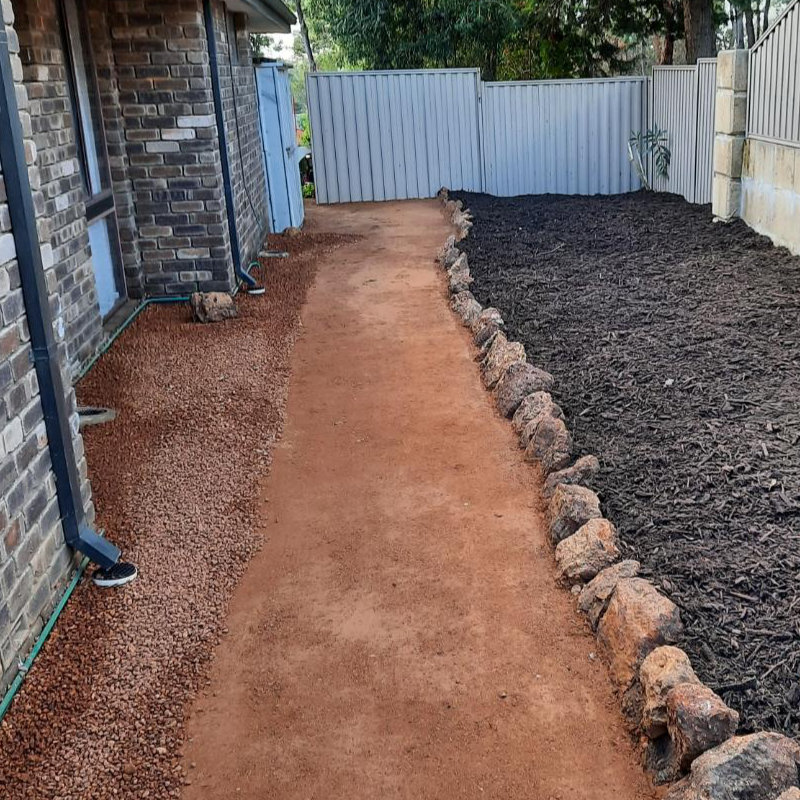 Backyard Gravel Pathways
GP1: Cracked Pebble and SP4 Hills Gravel Roadbase (Ferricrete)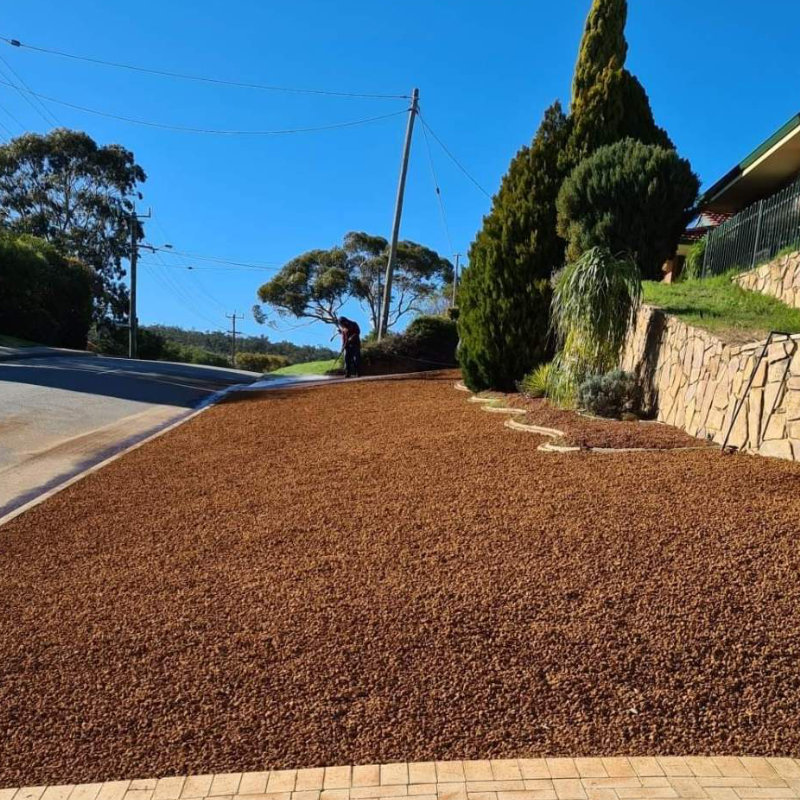 Gravel Road Verge
GP1: Cracked Pebble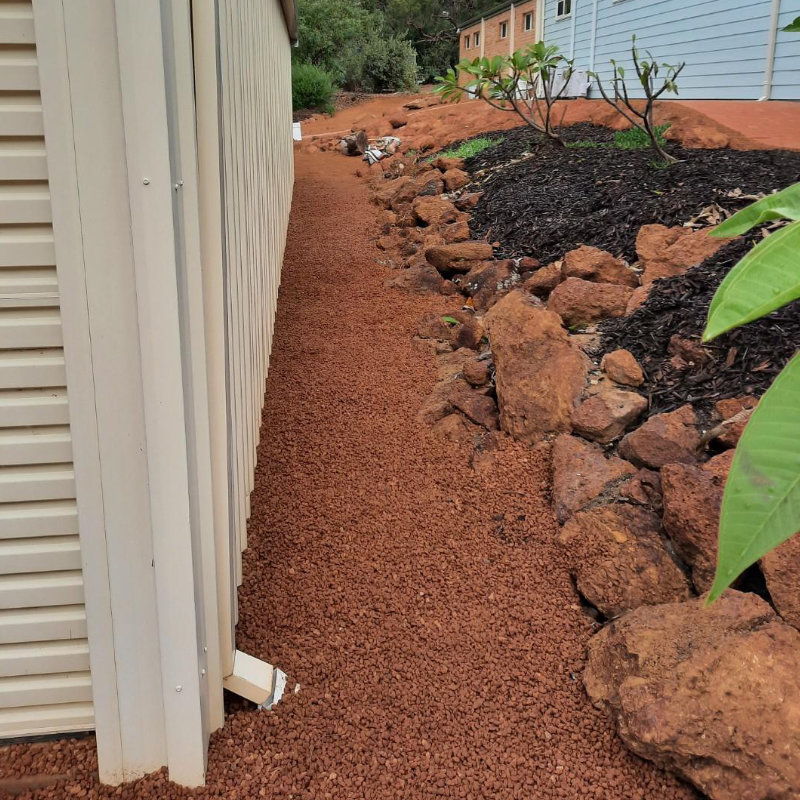 Gravel Shed Surround
GP1: Cracked Pebble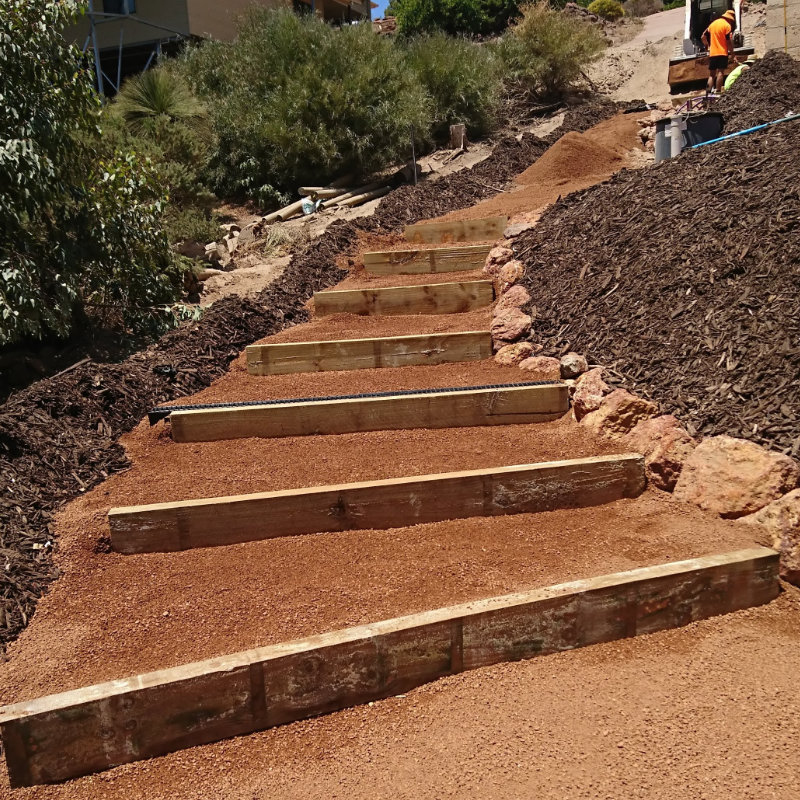 Gravel Steps
SP4: Hills Gravel Roadbase (Ferricrete)